The T's of the New Testament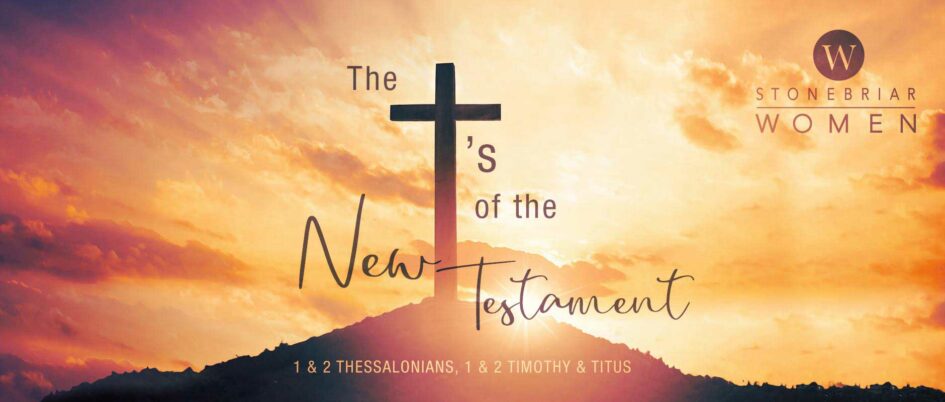 What would our lives look like if we lived with a passion for the Gospel each and every day? Does the hope of Heaven inspire you daily, the way it did for the apostle Paul?
Come and be encouraged in your walk with the Lord as we spend the fall and spring semesters studying 1 & 2 Thessalonians, 1 & 2 Timothy, and Titus. Paul's grace-filled teaching in these books is powerful, motivating, and transformative!
Fall 2020 Bible Study
Spring 2021 Bible Study