Home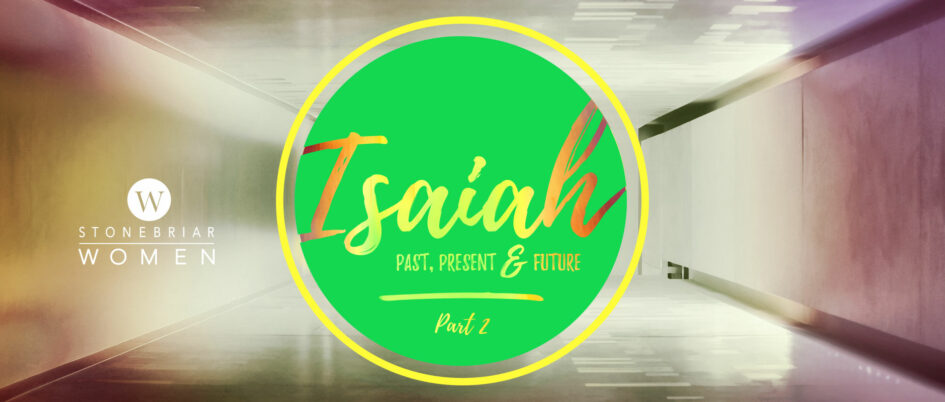 Ladies, we are currently studying the book of Isaiah on Wednesday mornings (9:30-11:30 AM) and evenings (6:30-8:00 PM). Although online registration is closed, we are still accepting walk-ins. Join us anytime! Simply come up to the 2nd floor of the B lobby.
If you need childcare, please contact CaraB@stonebriar.org prior to attending. We hope to see you soon!
Learn more and see an outline of the Fall 2019 and Spring 2020 Bible studies, Isaiah: Past, Present, and Future.