Minor Prophets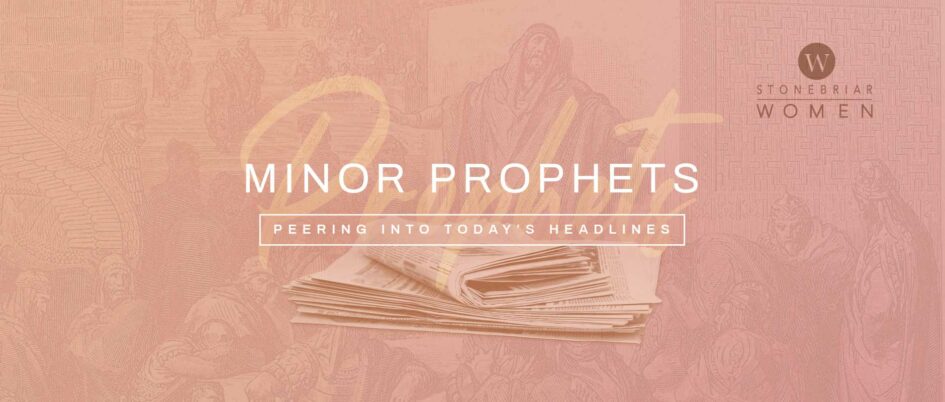 Peering Into Today's Headlines
The last twelve books of the Old Testament might be small in size, but they are mighty in truth! The words of these books can feel as though we are reading today's headlines. They have the power to penetrate our hearts as though we are looking into a mirror that exposes our own innermost thoughts and sinful nature.
We will get to know each of these men as they not only share prophetic insight, but also show us the love, depth, and matchless character of our God. Is your life marked with obedience and trust in the One who declared what the future holds? Join us as we see just how stunningly relevant God's Word is for our present day.
Online registration is closed. Walk-in registration is available each Wednesday for either the morning class from 10 to 11:30 a.m. or the evening class from 6:30 to 8 p.m. If you have questions, reach out to Pilar Hansen at women@stonebriar.org.
Spring 2022 Bible Study
Fall 2021 Bible Study