Podcast: Play in new window | Download
Subscribe: RSS
Free To Soar: A Study in Romans, Part II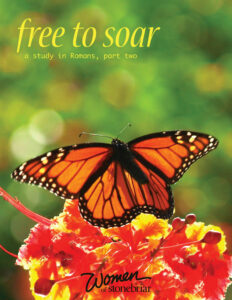 The book of Romans was written by the apostle Paul in approximately AD 57–58. Although Paul was known as the apostle to the Gentiles, he still felt called to minister to his Jewish brethren (Romans 9:1–5). It appears that Paul wrote Romans while staying in Corinth during his third missionary journey as described in Acts 20:2–3. Romans 15:26 shows that Paul had just finished collecting money to give to the destitute believers in Jerusalem and was hoping to visit the believers in Rome on his way to deliver the gift. The letter served several purposes. The first was to serve as an introduction of the apostle to the believers in Rome. Romans 1:8–15 makes it clear that he desperately wanted to visit Rome but had not had the opportunity. The second was to outline the doctrine of sin and a right understanding of justification by faith rather than works or legalism in keeping the Law. The third was to confirm the place of Israel in God's redemptive plan. This will be a major focus in chapters 9–11.
Study Guide Available
For the corresponding study guide, please contact Melissa Renner at melissar@stonebriar.org.
P.M. Session with Marilyn Meberg